---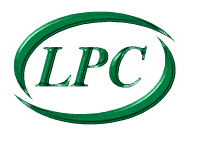 NEW Automation & Control Products
Check out the latest products added to the LPC portfolio

for further information on any of these products contact us TODAY
MICROFLEX-C TWO WIRE TRANSMITTER RANGE

MICROFLEX-C

Two wire, loop-powered transmitters have been around for quite a time. They are available to measure pressure, temperature, level and flow; indeed most process variables can be measured using a 2 wire transmitter. Loop-powered devices provide the user with a number of benefits, reduced cabling costs being the most obvious with safety and simplicity coming a close second and third.
It is common practice for the sensor with its associated electronics to be contained in a single device. Some manufactures include an LCD and a means of setting zero and span, others provide facilities to set up the transmitters operating parameters remotely, using digital protocols. Due to the limited power available it is very unusual to find a single relay output in these type of devices and unheard of until now to find a loop powered device with two relay outputs.
Hycontrol Limited, the British manufacturer of ultrasonic level measuring systems, for liquids and solids, has broken with convention and produced a two wire loop powered Ultrasonic Level Transmitter with two relay outputs. It has overcome the problems of power limitation associated with these types of devices to introduce this new range of instruments.

Tail Lift safety from Herga

With legislation pending regarding the safe operation of tail lifts on lorries Herga have developed a solution based on a combination of their products.
The use of the Herga optical safe-edge enables safe lowering of tail lifts - with cut out when they approach ground level. The Herga optical safe edge is based on the priciple of an optical beam being sent from a sender to receiver within a rubber profile - if the profile is bumped or deformed the beam is broken and the lowering of the tail lift is stopped. Available in a variety of formats the Herga safe edge can be fitted as a new or a retrofit product for all manner of rubber bumper profiles and all manner of vehicles with tail lifts.
When the tail lift on the vehicle is raised and stored - the use of Herga bumper button switch ensures that the tail lift is located in position - the vehicle cannot be driven unless the Herga bumper button has been activated by the tail lift.
This combination of Herga products provides a viable and economic solution to the safe operation of tail lifts on lorries.

Herga products are also used extensively on refuse collection vehicles - being able to withstand harsh environments and rough treatment.


To find out more about the how the Herga safe tail lift could benefit you - or to find oumore about the Herga safe-edge or bumper button switch contact us TODAY.

New Siemens K-21 Photosensor

New Low Cost Siemens Photosensor

Hot on the heels of the release of the new Siemens IQ Sensors (see last months e-newsletter) LPC and Siemens are proud to introduce the series K21/K21R, a new universally-mountable Photoelectric sensor that measures only 31mm high x 12mm wide x 20mm deep.

With optional flat M18 threaded "noses" horizontally and vertically, the new K21R fits almost all mounting requirements.

Small size combined with high sensing ranges allows the K21 to compete with "big box" photoeyes. The new retroreflective sensor features a 3m range, the diffuse model offers a 600mm range.

With 100% sealed housing (no adjustment elements - 100% plug and sense) the K21 is suitable even for harsh environments

For more information on the Siemens K21/K21R - or to place your order - contact us TODAY.

New Mini Draw-Wire Incremental Encoder

The new Mini Draw-Wire incremental encoder from Kubler converts linear motion into rotary motion using a wire that is drawn out or in from the draw wire mechanism.This rotary motion is converted into corresponding electrical signals by an encoder or potentiometer connnected to the draw-wire mechanism.

With a measuring range of 2m , combined with an accuracy of +/- 1%mm and its compact size the new Kubler Mini-Draw wire encoder offers an economic method of position control.

features include:

compensation for temperature and ageing
short circuit protected outputs
reverse polarity protected power supply input
push-pull output
measuring range 2m
accuracy +/- 1%mm
traversing speed 80mm/sec

Contact us TODAY for more information

IQ-Sense
Sensor and Control become a Single System


The newly developed IQ-Sense ® technology offers a complete new concept to intelligently integrate sensors into the automation environment. A maximum of four sensors can be connected, each through a 2-wire cable, to the new "4DI IQ-Sense ®" sensor module for ET 200S.

Features:

* Intelligent communication between sensors and control
* Parameter and diagnostics data of the sensors are available system-wide
* Extremely simple interfaces for error-free configuring and wiring
* Optimum interaction between sensors and control


IQ-Sense ® offers one other absolutely new feature: System diagnostics, where wire breakage, short-circuit, maladjustment or module/sensor failure are automatically detected and signaled for each channel. Furthermore, gradual dirt accumulation on the optical system is also reliably detected in normal operation - and an alarm is output before a failure so that operation is not interrupted. Both the switching status as well as the diagnostics information are transferred from the sensor to the electronics module along a simple two-wire cable

NEW DEVELOPMENT

Contact us TODAY for more information on the NEW Siemens IQ-Sense sensors.

NEW DEVELOPMENT

Macnaught Flowmeter Range increases

Two new flowmeters have been added to the range of Macnaught positive displacement flowmeters available from LPC.
The Macnaught range of flowmeters operate on the proven oval gear principle - offering extremely high accuracy unaffected by fluid viscosity. The range is available in a variety of construction materials, port types and with extensive ancillary accessories.
New to the range are the M05 and M80 flowmeters.


The M05 is a low flowrate meter - ( 0.008 to 0.833lpm ) available in aluminuim or stainless steel, with stainless steel rotors.
The M80 aluminuim flowmeter is designed for the fuel industry (petrol, kerosene and lubricants with viscosities up to 1000cps) with a flow range of 33 to 733 lpm. This meter is available with pulse output or with a range of LCD and mechanical display options.


For assistance with flowmeter selection or for more details about the Macnaught range contact us TODAY

Freemount Magnetic Switches from Herga


The Freemount Magnetic Switch is the latest in the range of innovative switching products from Herga, with no requirement for drilling holes in worktops or panels to enable mounting and the ability to operate through non-ferrous materials including thin sheet Stainless Steel and switch through panels up to 50mm thick.
Available as a rotary switch or push button switch, which can be quickly and simply installed using self adhesive mounts to the working surface, and suitable for internal and external applications these switches are already proving to be very popular. The control panel is fitted to the reverse side of the working surface or panel with self adhesive mounts and the system operates on the principle of magnetic switching. The control panel is available with a timer option, is maintenance free and is IP67 rated. There is a large degree of tolerance in the fitting of the switch and control panel - simplifying the installation.

Contact us today for further information on the Freemount

Place and Switch

no requirement for drilling holes in worktops or panels

Pro-face addition to LPC portfolio

LPC has added the Pro-face range of graphic displays to our portfolio of products - and the latest releases the GP2500L and GP2500S are now available - as are all the other products in the Pro-face range.
The 10.4" monochrome display GP2500L and the 10.4" STN colour display GP2500S both use the GPPRO/PB3 editor software (V6.0), this gives protocols to over 100 worldwide PLCs.
Key features include Ethernet data handling, high speed controller connection, data collection and remote monitoring via an intranet or the internet, screen data maintenance via Network, CF card data handling, production data backup and sharing with a PC application and screen data maintenance without a PC.
The units also boast resistive touchscreens with 640x480 resolution.
Contact us TODAY for more details on these two new displays or any other products in the Pro-face range

Locked into Safety with Sick

Ideal for use as replacements or for high volume applications in new installations the new i16 and i17 plastic bodied, tongue operated interlocks are compact and robust and designed around the industry standard footprint.

Also new to the range of solenoid locking, plastic bodied interlocks is the i14 which has an IP67 rating, clear solenoid LED indicator and two contact arrangement options.The RE300 magnetic coded cat 3 safety interlock with a two contact safety relay module is also new to the non-contact range and will make easy work of applications where mechanical vibration, dirt and contamination are possible or where mechanical locking is not practical.

New to the Sick i110 range, is the i110 RP a pull rope safety switch available with 3NC/1NO or 2NC/2NO contact arrangements and a range of accessories including mountings, cords and tensioners.

Also new is the i110 H rotary cam switch.With its tough metal housing and 2NC/1NO contacts, it is ideal for door and hinge applications.To complete the i110 range, the traditional tongue actuator arrangement of the i110 S is now available in a robust metal housing at a competitive price.

For more information on any of these new safety interlocks from SICK contact us today.

These new interlocks from SICK extend the range of safety components available from LPC, check out the range of light curtains, proximity laser scanners and interlocks on our website safety page

Bar Code Scanning in Miniature

We've extended the LPC barcode scanner product range to include the SICK CLV420 range - representing the logical development of miniature barcode readers, high reading performances and excellent user friendliness are combined in a very small unit.
Bar code identification of product on high speed conveyors can be accommodated as a result of the extraordinary fast scan frequencies.
The CLV420 fixed scanner range compliments the already popular and comprehensive range of fixed and handheld barcode scanners available from LPC.

Contact us TODAY for information about SICK barcode scanners


Cost Effective Energy Saving Software

WinEnergy from Siemens is a cost effective software package for gathering, monitoring, reporting and archiving information relating to energy usage.
Based on the Simatic WinCC Scada package, Win Energy can enable industrial energy consumers to demonstrate energy savings (financial savings) and be used for government rebate claims.
WinEnergy is a low cost, flexible and user friendly energy monitoring package which can assist industry energy efficiency managers to identify the direct savings in energy costs from implementing energy saving projects.

Contact us TODAY for further information on the Siemens WinEnergy or to discuss how we can help you to achieve energy savings in your workplace.

New Siemens Simatic S7-300C Don't Get Left Behind
Due for release in December is the latest development in the Siemens Simatic S7-300 range - the S7-300C. Hurry now to get the low down on this new development, don't get left behind in the rush.
Features include:
· increased processing speed
· integrated high speed counters and simple positioning software - no need for further hardware
· space saving - require only space of a standard I/O module
· no battery requirement
· Micro Memory Card (MMC) with new concept for downloading and saving data in RUN mode
· 313C and 314C with integral PROFIBUS-DP interface
To find out more about the S7-300 range and stay ahead of the pack contact us TODAY

Camera Sensor from SICK for industrial applications

Image processing with a user-friendly and compact plug & play sensor is now reality with the ICS 100 from SICK. The camera, optics, illumination and evaluation are accommodated in a single housing measuring only 50 x 50 x 130 mm³, considerably simplifying installation, operation and maintenance. The ICS 100 is suit-able for numerous tasks in production and packaging plants. These include, among others, detecting presence, checking completeness, and checking shape. The 2D sensor offers an economical alternative to PC-based image processing solutions, particularly in applications in which small parts or sections of larger objects require monitoring.

With the new ICS 100 2-D sensor, users in production and packaging technology can now experience, live, the checking of presence, completeness or shape of up to four test samples simultaneously. Apart from its compact design and easy commissioning, very short evaluation times and flexible adaptation to differing machine conditions and object characteristics open up a wide range of applications for the ICS 100

For further information on the SICK ICS100 camera sensor contact us TODAY

The Sick ICS100 camera sensor is an addition to the range of vision products available from LPC - ask us today for advice about best product for your application

Topworx Valve Control

The Topworx AS-Interface sensor communications module (SCM) combines position sensors, AS-Interface communication, solenoid outputs and wiring terminals into a compact enclosure.
The SCM delivers feedback on valve position directly on the AS-Interface network, pilots the valve actuator and provides extra wiring for auxilliary inputs.
The SCM fits conveniently into a variety of valve control enclosures suitable for any process environment.

Self Powered Remote Monitoring with Web Based Data Access - the IN4MA

The complete and flexible telemetry solution that will interface with a wide range of equipment, provide communications using various cable free as well as wired solutions. It's easy! Connect your sensor, switch on and walk away, leaving the rest to us. We programme the
hardware, we configure the web site and host the data. It's a well proven solution that can grow to meet your needs whilst remaining cost effective for low volume applications.

The IN4MA is a cable free installation, dramatically reducing connection costs and the time required to set up a system.
As the device is self powered, it is not even necessary to connect to a power source. The IN4MA is remotely configurable so there is no need to visit site to commission the system. Built into the telemetry unit is a GSM modem which links directly to the desired mobile phone network. Data is stored and then transferred via SMS (a text message) to the network operation centre, which then automatically forwards to a server. The data can be presented onto the internet or forwarded by FTP (file transfer protocol) to interested parties. By logging on to the net it is possible to view data and trends as well as download the information for future use and analysis. The IN4MA can be set to issue alarms - the tank will need refilling in a few days time being a prime example.

EGE Flow Control

A new addition to the EGE Series500 inline flow controllers is the Triclamp - a sensor which can monitor a flow range of 0.001 to 6L per minute. Particulary suited to flow in small diameter pipe sections like those used for supplemental materials, cleaning agents and disinfectant fluids this sensor contains all the electronics required for analysis functions. The unit comes with an LED disply which ensures accurate on-site adjustment, and has PNP switching output.
Crouzet | Seeka-Takex | Proximity Sensors | Brad Harrison | Siemens | Ege I Omron I Erwin Sick I GOSwitch
Home I Suppliers I Price & Availabilty I Newsletters I Sensor Sourcing I New Products I Special Offers I Site Map I Links I Contact